We're back!
Yes like most other people we've been quiet for a while, but we have been busy too. We've  watered our gardens, we've baked our bread and zoomed from time to time but we've also changed things and done things, so welcome to our new name and web presence.
No special reason, just time for a change.
Writing news
In June, Kerry's latest historical novel was published. Sadly no real-world launch but The Woman in the Painting is a cracker and will give you a whole new insight into Renaissance painting – it certainly did me.
At the same time Heather was rushing to finish a first draft of her follow-up to The Undoing of Arlo Knott – duly done and dusted a few weeks ago and so we celebrated in 2020 style with a rather exclusive garden party.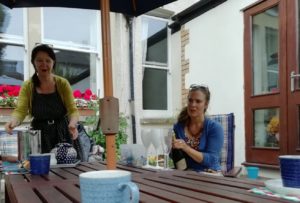 Meanwhile Gail, despite incredible upheaval in the day job department has also completed a first draft which is being edited right now in a blissfully remote location – can't wait to read it.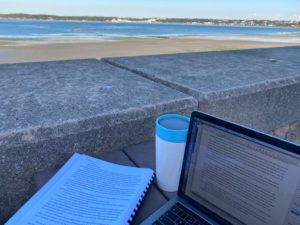 Coming soon
So what's next? With Bristol Literature Festival going online we've decided to recreate Story Sunday for the covid year, while Heather, Jean, Ali and Kerry will be inviting you all to share som eof the fascinating facts they've unearthed in their novel research.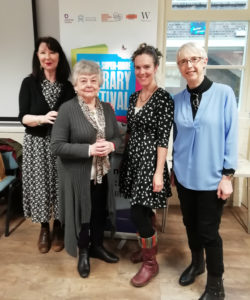 So watch this space, yes this one!
We're also still on Twitter, now @jwritebristol
Our Facebook page is Just Write Bristol https://www.facebook.com/justwritebristol